Dear all,
I love Grist but I am stuck with something which should be easy. I have activated Public access on my Grist database with public access role as Viewer. However, I want to edit the rule and create an exception for a table where anonymous users should have full rights.
It looks like this: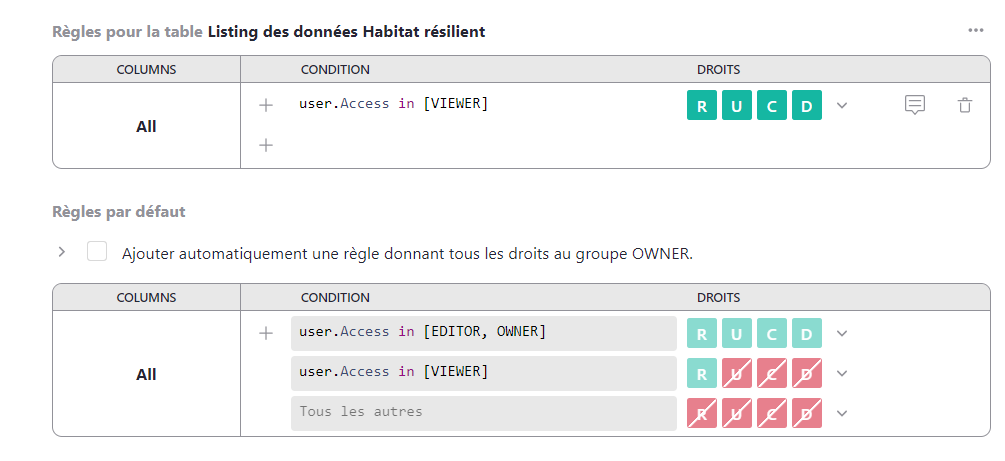 However, it does not work as expected. When I open the link as an anonymous user, I cannot edit the table. Also, when I "view as Anonymous" I see no table, and when I "view as Viewer" I can edit all tables.
What did I get wrong? Thank you in advance for your help.