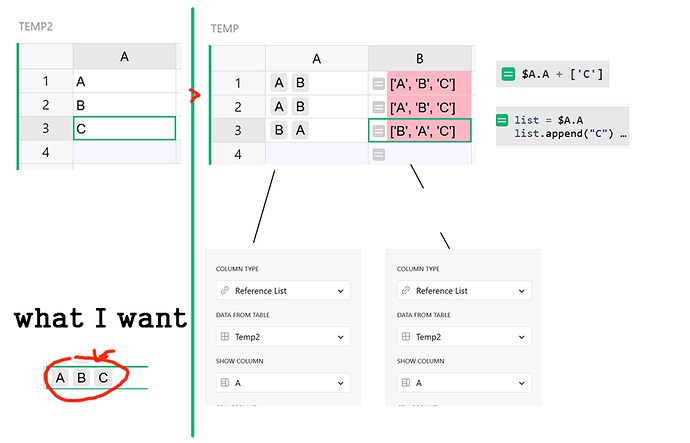 I want to append item in the reference List field by fomula. so I just append or concat
normaly do in python list.
but they show inappropriate sign even C is in the TEMP2.
first glance, I Think it is just because I just return list .A field not whole list
I return $A not $A.A but after that C is disappeared.
I don't know how to solve it