Hi there!
As per the help center, SUMIF and SUMIFS are currently not implemented. I was wondering if there's a workaround to get these functions working in grist?
Here is an example I created showcasing exactly what I'm after, specifically the grid showing a summary of income/expenses over a period of time: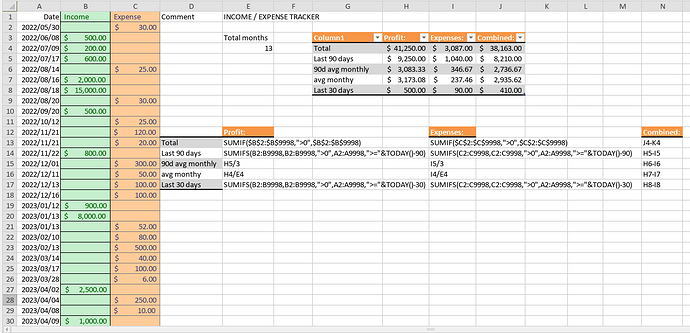 I was thinking of using a new "table" card widget that just has a new row for each of those formulas:


So my question is then… Is this possible? Is there a workaround that allows for using these functions?
EDIT: Just realized this is possible using simple if statements. Once I've figured it out, I'll share formulas and mark solved.