Hi there, I am trying to build the following chart, but maybe I am missing some point or thinking too complex.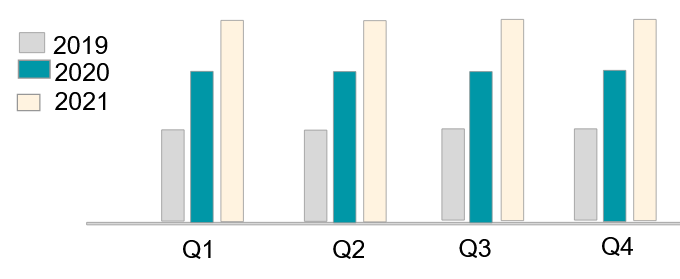 I've currently configured the following summary table:
Year is mapped to X-Axis, Series are Q1 - Q4 as shown below.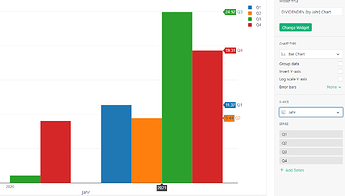 Is there a way to automatically create a series for each year contained in the data behind the table and only have Q1 - Q4 as the data points on the X-Axis?
The primary data structure is like: Date, Quarter (Date), Income in €.
I assume that I can add new columns labeled as the year I want to use in the series and then let Grist build the chart, but this doesn't feel right.
Thank you for your support!