I tried unsuccessfully to do something similar before, but I'm hoping this one is easier.
What I am trying to achieve is the ability to filter from the top down by "Who". There are multiple Who's. I was hoping that selecting Who from table #1 would filter to only summary records in #2 with the selected Who. Then I can scroll through the various records by date for that Who in table #2. That would get me the details of the day on table #3.
Below shows the cascade of my 3 tables. Table #1 and #2 are both summary tables of table #3, the Trades table
I have #3 set up so that when I select a record in #2, table #3 is filtered for that record only.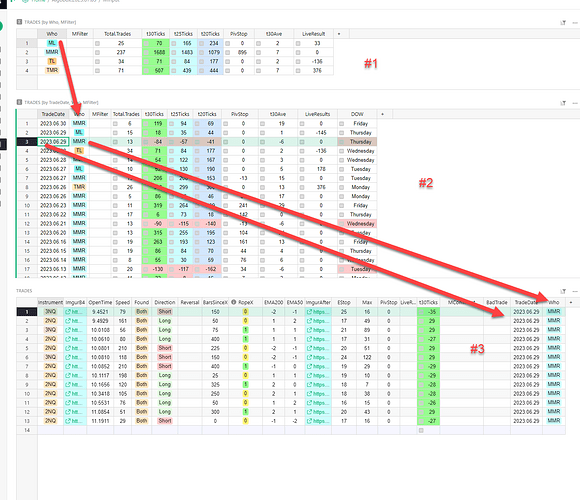 When I tried to make Table #2 a filtered view based on the record selected in #1, it wasn't an option.
When I create a widget by selecting the Trades table in the Select Data view, I get the option for SELECT BY.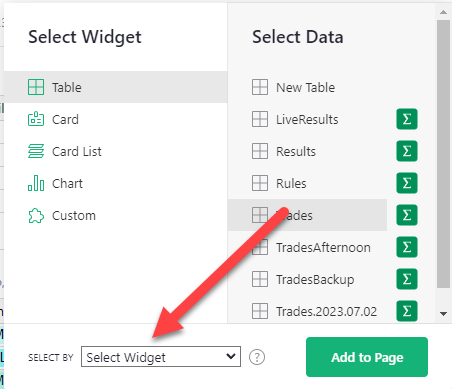 When I create a widget by selecting the summary, which I would like to have, I don't get an option for SELECT BY.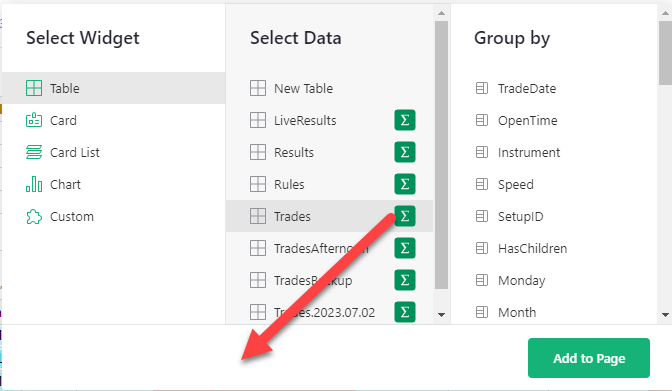 I know I can manually filter table #2, but is there a way to have table #2 filtered automatically filtered by the record I select in table #1
thanks
mike