Hi everyone!
I'm doing some analysis and I have this situation:
I want to "detect" that someone (column "nomeLimpo") has the same supervisor at the Master and Ph.D. degree. In the example below, "Adriana Luiza" has got PhD and Master (column "formacao") with the same supervisor (id 816 at "orientacao" columnm).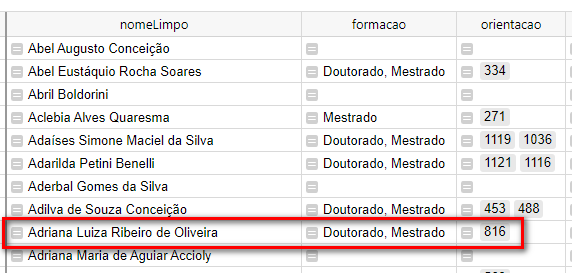 Something like
if count ("formacao") >=2 AND count("orientacao") == 1
Is it possible?
Thanks in advance!
Eduardo