I've got a simple table with two columns, a date/time and a text field. I have date/time values like this in the "Time" field: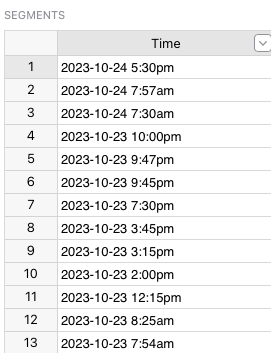 When I go to apply a filter on that column for "Today", it shows values from yesterday.
The filter has "Today" in both values.
What am I doing wrong?