I'm trying to self install a docker installation and access the Grist application via an ssh port forward so that I don't have to expose the Grist application to the internet.
I've used the standard docker command to start the Grist app using port 8484. My local forward port is 8888. I access the site by using localhost:8888 which redirects me to 8484.
I keep getting the 'Failed to Fetch' error. Anyone know if there is a configuration setting to get this setup to work?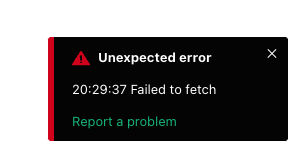 Thanks.