Hi.
Pretty much in the title.
Is there any way to group by one field, but filter the data by a field that is not grouping the data ?
Use case:
Let's have a table: TRANSACTIONS has fields like Category, Description, Date and Amount. Also a calculated field for storing only the month. All good now.
Desired Outcome: I'd like a widget (another table for now) that groups data by month, but filters by Category. So that each column is a single month, but I only want data in gifts given and gifts received category.
Issue:
Try #1: After grouping by month, filtering by Category is not possible.


Try #2: If Category is added to Group By (then hidden), then there are duplicated Months.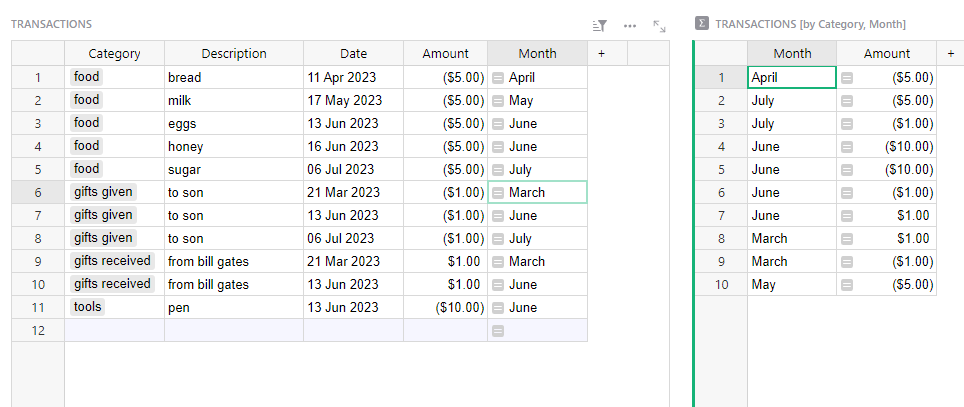 Am I missing something ? Shouldn't this be something really simple to do ?