The January 2023 Newsletter has a quick summary of improvements made to Grist in the last month.
Grist in Multiple Languages!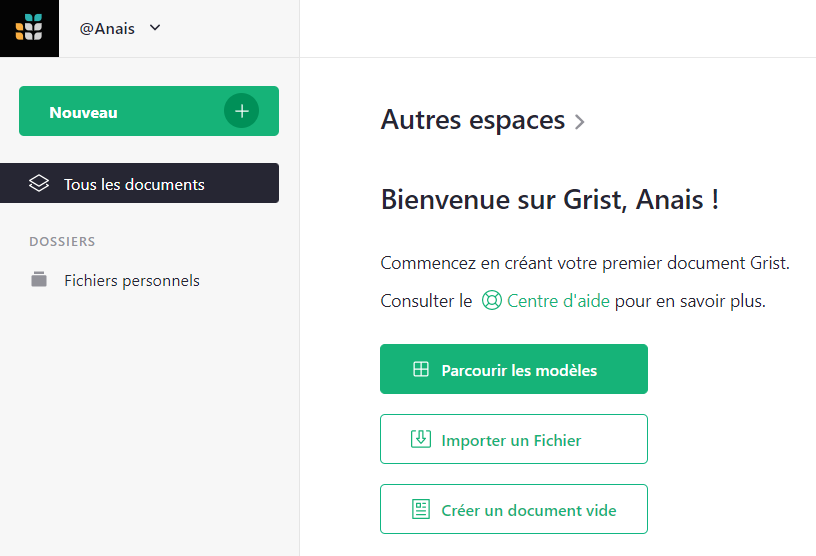 To set a language, click on your user icon > profile settings > select a language from the drop-down menu.
We are so grateful to the volunteers who translated Grist, namely the team at ANCT and @Paul_G_Janzen .

The ANCT developers also did the hard work of making a good chunk of the application translatable. Merci bien!
Want to help translate Grist? We use Weblate to manage translations and welcome volunteer translators. Thanks to everyone who is pitching in.
Expanding Widgets
Working on small screens just got easier! It is now possible to expand widgets by clicking on the expand icon in the top-right corner.

And more…
Access Rules Improvements.

View As Another User. Improvements to the "View As" feature make testing access rules easier, without leaving the page you're working on.
Seed Table Rules When writing access rules, it's fairly common to repeat the same rule across many tables — for example, always grant owners full read and write permissions. There is now a checkbox that will automatically grant owners full access whenever table rules are added. Rules that are automatically added to new table rules are called seed rules. You can modify seed rules and even add memos as needed.
One-click Toggle to Deny Editor Schema Permission. By default, editors of a document have schema permissions, which allow them to modify a document's structure, views, and formulas. Formulas are powerful because a determined user can retrieve information they don't have access to by using formulas. To protect against that, editors can be denied schema permissions with an additional access rule. We've made that easier with a one-click checkbox.

Document Settings can now be found in the "Tools" section of the left-side panel.
Community Highlights
Webinar: Working with Dates
Dates are a common part of data. However, working with them in formulas and filters can be daunting. In this month's webinar, we'll share tips for working with dates.
Thursday February 16th at 2:00pm US Eastern Time.