Hi, I have a document set to german language with EUR set as currency as shown below.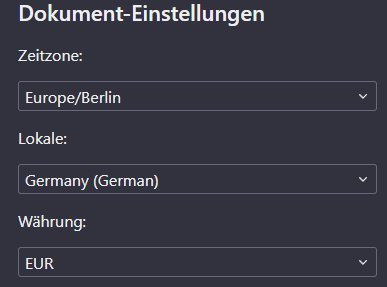 If you enter a value including comma and hit the ENTER button or leave the input field, it is correctly stored in the document.

If you edit that value, the comma is replaced by a point.

If you don't manually replace the point with a comma, the value is incorrectly stored as shown below.

This is sometimes very annoying.