Hi.
I want all of my clients to have at least one article on all of the available Blog Sites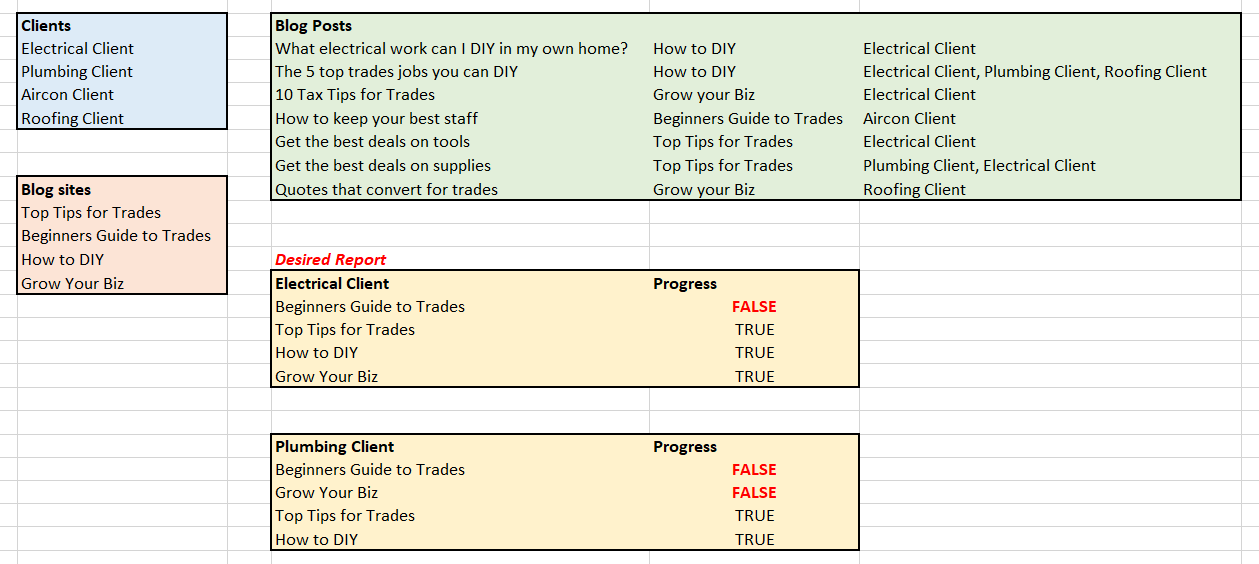 I want to see be able to see which clients DO NOT HAVE an article yet on any given site.
I have tried a million ideas, so now I'm finally asking for directions,
Can anyone help?