Hello all,
I have gone through the help and through the forum, but am unable to do a very simple task. I'd like to sum a column and present the sum on another widget. I tried a Summarisation table but didn't get the info I needed.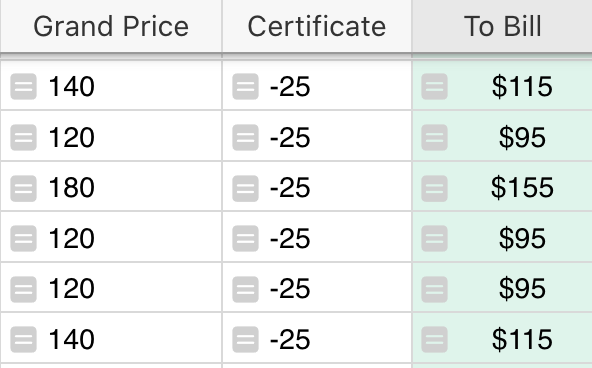 In the image above, the "To_Bill" column is the added sum of the total of "Grand_Total" and "Certificate". I'd like the other table widget to show JUST the total of all the amounts ($670) in the "To_Bill" column, Basically just like a Sum(A1:A6) in Excel would do.
Thank you in advanced!