Hello, I'm wonder it's possible to make some widget page that will show me all sums from every month I have: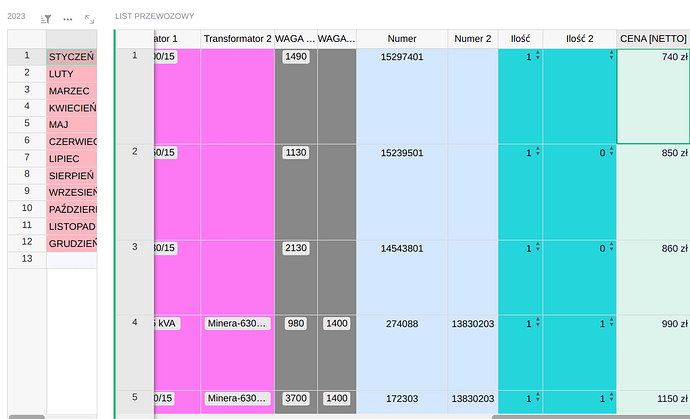 One the left I have pages as months in one Year.
I want to have one widget page (table or chart) that will group sums from all months. I want to see only one column: CENA [NETTO] like this:
STYCZEŃ (January) - 4500 zł
LUTY (February) - 5600 zł
…
Regards.