I have a grist behavior that i can't figure out when i try to sum the values of a cell by date.
In the screenshoot I simply have an account, a date, a "balance" (by date), and a "reclassify" cell.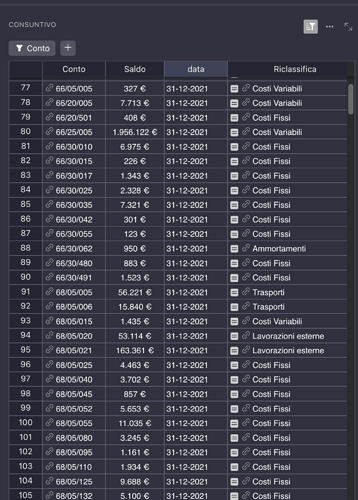 The "account" and "reclassify" values are related to other tables… Now if I try to summarize the values based on the "reclassify" field and the date, I fail. Basically, I get the data in the "Reclassification" field referring to the various dates correctly (see screenshoot) but the value does not change. In practice, the "balance" is always the sum of all the dates entered, not differentiating by date. Can you tell me the reason?