Hello!
I have a column called "Status", it is a choice column type. I also have a "completed" column which is a switch/toggle. I would like to do the following :
Initially, I would like the toggle to be set to off. When "Status" field has been set to the choice of "Paid", I would like the "Completed" column toggle to be switched to green/on. Like in the below pic.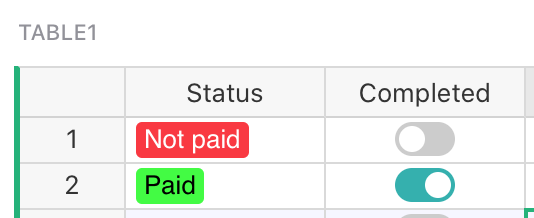 I understand I could use the Trigger formula and apply on record change. I just don't know how to set the toggle to on. It would start with something like : if $Status == "Paid": ??
Thank you in advance!