Hello,
This is probably a simple solution, and I am uncertain how to complete the task.
I have a column called $Inv when this is filled in then the column $Copy_to_Inv toggles on.

I would like to change the color of the toggle based on true or false status.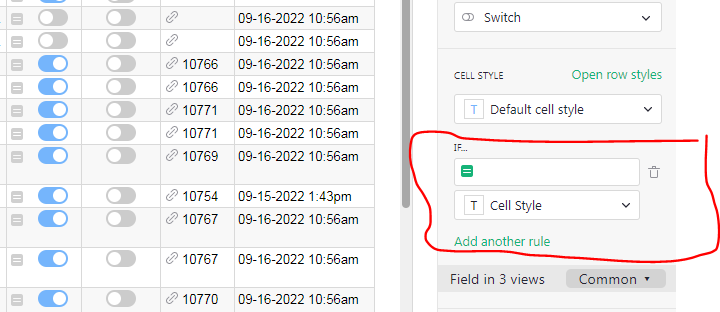 When I added this formula, nothing happened.
$Copy_to_Inv == "true"
the color is orange
$Copy_to_Inv == "false"
the color is red
Nothing happened when I added this.
Can you please provide the formula.
Thank you