Hi,
I'm having problems embeding Grist Page into iframe onto my website:
http://mennova.net/published/personal/prezenty/
When I enter my page in Incognito mode it shows just Grist logo in the iframe and keeps loading.
I get the following error: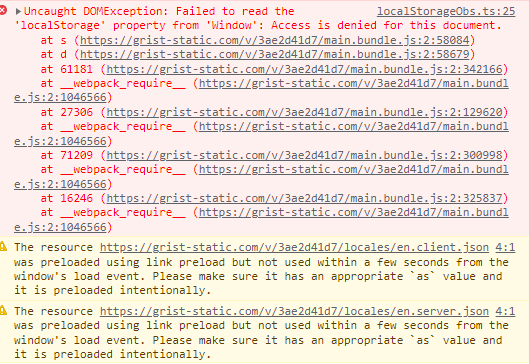 However, when I access my page on the browser window which is logged into Grist it shows embedded widget correctly.
Surprisingly, when I paste the iframe's src path directly into browser address bar in Incognito mode, it also shows the embedded version of the widget correctly.
My Grist Document access settings: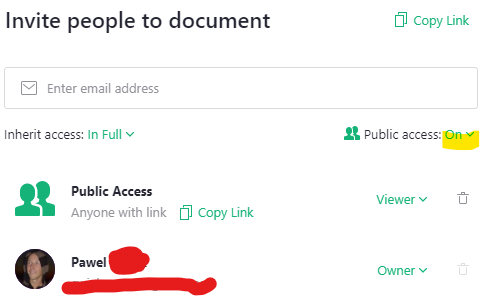 (I can see same problem appeared already here: Embed Grist - Mobile and Tablet Responsive )