As a sysadmin i often create pictures of a rack and add text to them,
so to have an overview which server is which etc.
For this i often used draw.io or yed.
But since i discovered grist i wanted to have a similar feature in grist,
so that i do not have doubly maintain data (in grist, and on the picture).
So i've created a small custom widget that can show text on a background image.
The custom widget is in a very early stage but i've learned "commit often, commit early".
So i wanted to show you this as soon as possible.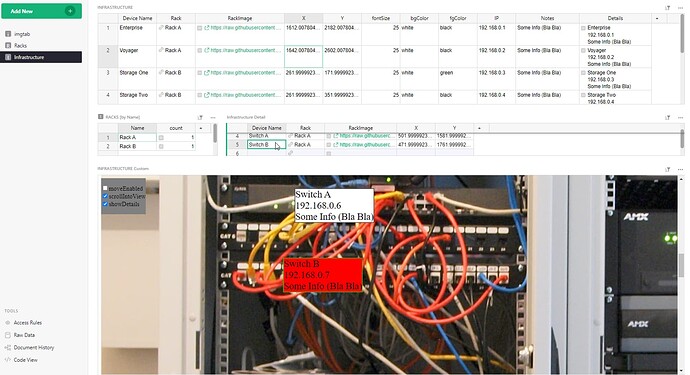 You can try the custom widget yourself on the demo document:
https://docs.getgrist.com/4GZYNimabmJJ/gristImageMap
The custom widget repo on github: