Hi there!
I have 1 sheet that containing emails, timesUsed, and other data.
I have a second sheet where other data is recorded, but where the email is used.
1st sheet looks like this(Apologies for hiding a lot. I would consider it sensitive data):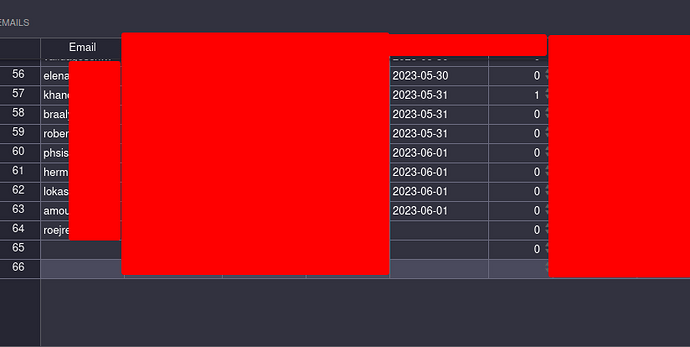 In the second sheet, I want to be able to create a field where Email is referenced, but filtered to only show emails that have a date, and the value 0.
So in this case, I'd get a short list of around 8 emails, where the value is 0, and there is a date.
I tried first to create a second widget to sheet 1 where the emails are pre-filtered so I simply need to reference this widget: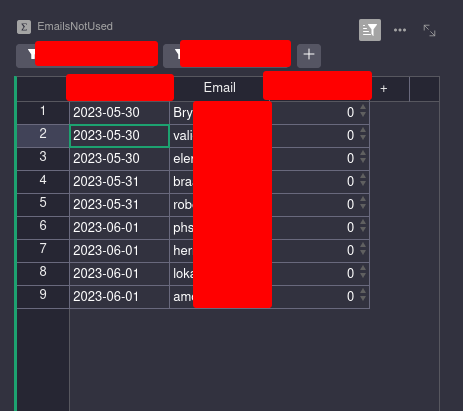 The problem is that I don't know how to create a reference to THIS widget, rather than the other one.
Is what I am after possible? Am I over complicating this?
EDIT: The above seemed difficult to understand. So to explain it differently. I want a dropdown list of emails that have a date, and the value 0.
So when I click to select an email, the list only contains emails that fit that criteria rather than all emails.
Thank you in advance.