Click to read the full June 2023 Newsletter.
What's New
Highlighting for selector rows
A small but mighty fix. Grist now highlights the selected row linked to widgets on a page.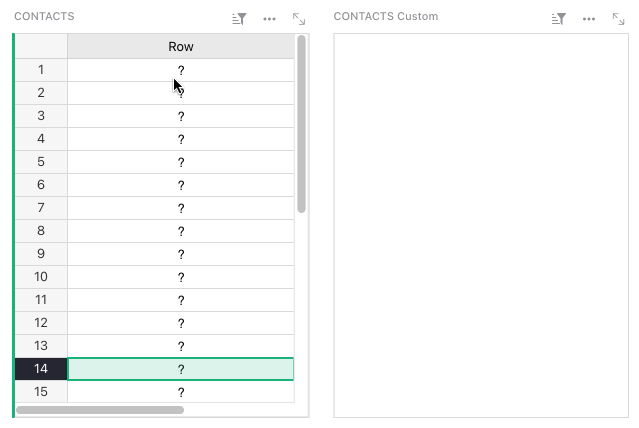 Community Highlights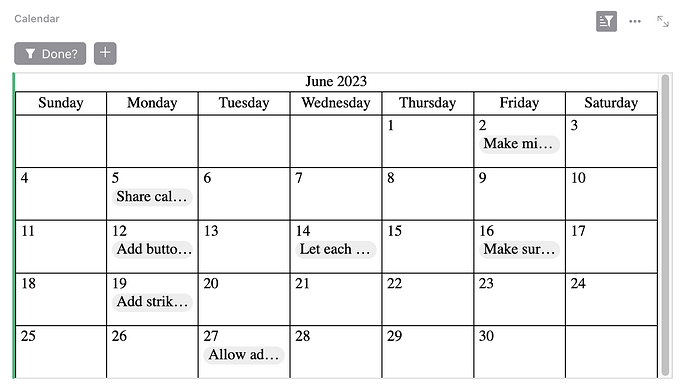 Working on something cool with Grist? Let us know by posting in the Showcase forum!
Learning Grist
Webinar: Deconstructing the Digital Sales CRM Template
In July we'll rebuild our Digital Sales CRM template. This template contains common structural patterns used in Grist documents for a variety of use cases. It also has common, simple examples of lookup formulas, and analyzes the same sales data two ways: lifetime revenue by customer and lifetime revenue by product.
Thursday July 20th at 3:00pm US Eastern Time.
Deconstructing the Software Deals Tracker Template
In June we rebuilt the Software Deals Tracker. This template has multiple pages and widgets focused on different workflows, and yet the document is built on only one data table. We show you why to help you anticipate your own use cases where all you need is one table with multiple views.
Templates
Field Trip Planner
Organizing a field trip requires juggling parental permissions, lunches, payments, chaperones, and other faculty. It's a lot! Bring zen to your field trip planning with this new template.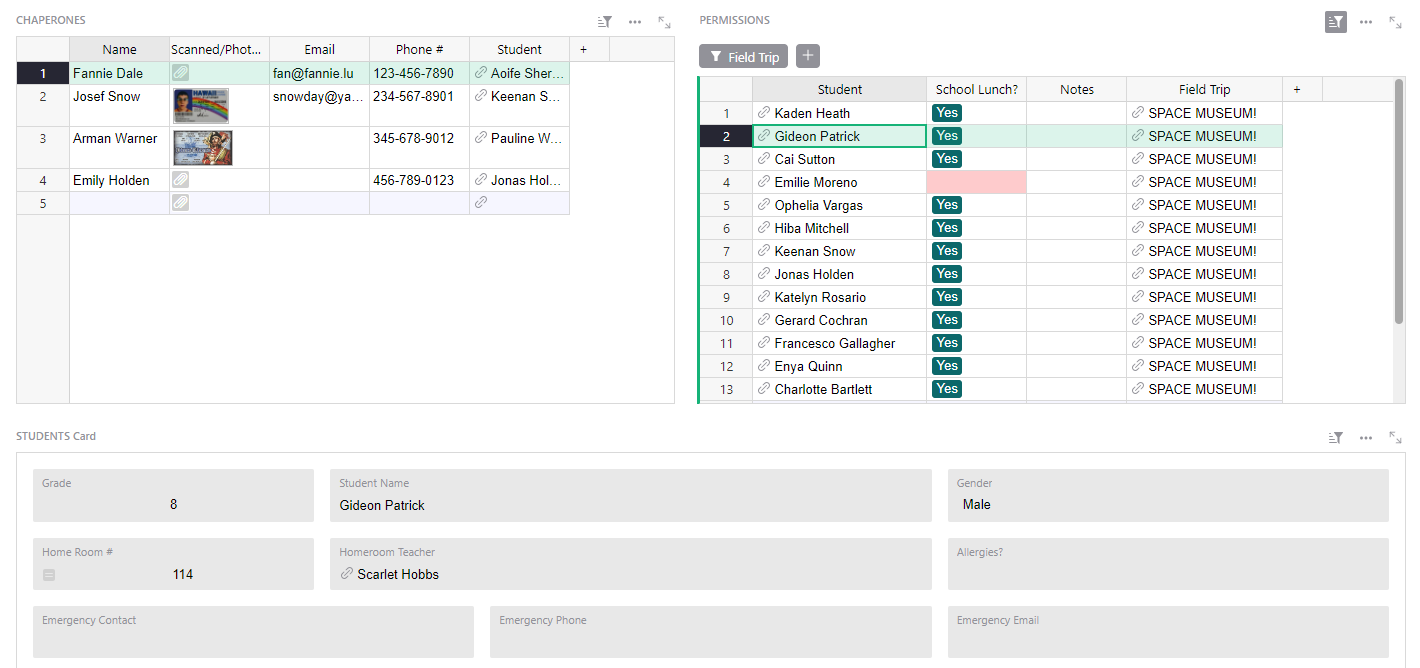 Nutrition Tracker
Track your nutrition, macros, and calories with this simple template created by user Jawaad Mahmood.

Check out Jawaad's showcase post in our community.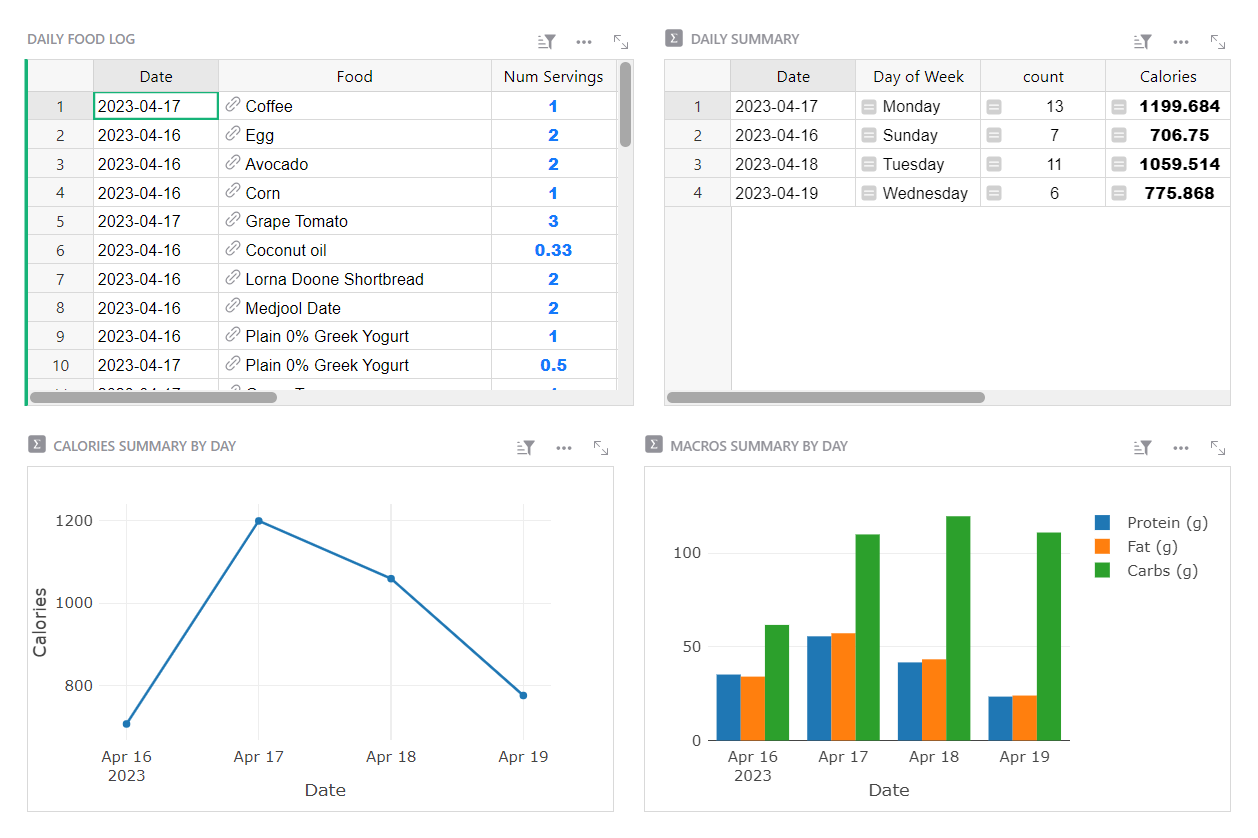 Hurricane Preparedness
Hurricane season is a weight on the minds of many. If you're near a coast, don't stress! Use this template to ensure you have everything you need in the event of a hurricane.