Hello all!
I have a text column called "Name" in a table called "People", there are two values "John" and "Mary".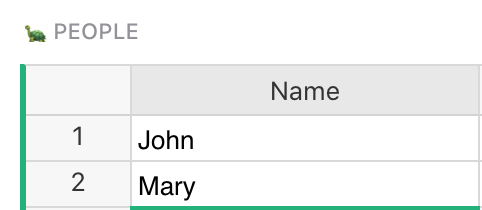 I have another table called "Tasks" that has a column called "Assignee" it references the "Name" column. I want the referenced "Assignee" column to have a default value if no name is chosen.
For example, if John creates a task in the Task table and doesn't assign a person in the referenced "Assignee" column, then the default name "Mary" will be set.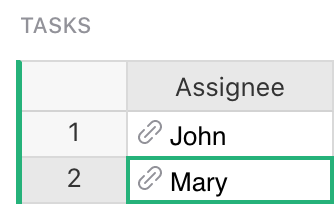 How would I go about setting this default value?